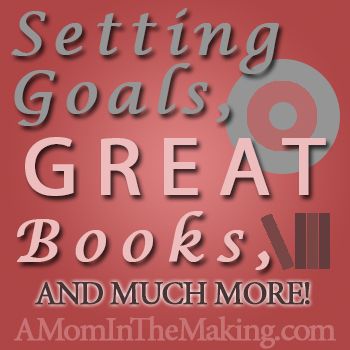 Right click to download
A Mom in the Making Podcast is new and improved! I'm excited to say that A Mom in the Making Podcast has a new format. There will typically be five sections to each podcast:
Books for Babies - I'll have great book reviews of some of the best children's books.

Books for Mama's - Baby books are great, but sometimes mama needs a book too. Here I'll share ideas for some great inspirational and encouraging books.

Fashion Fun - One of my 2013/14 goals was to be more fashionable! I have been having a blast, I can't wait to share with you the things I'm discovering while shopping, doing hair, make-up and nails.

Mommy Moments - There are so many special moments being a mom. Mommy moments will encourage us live and appreciate everyday.

Goals for the Week - Goals are great, but how do you approach goals as a mom...knowing there are endless interruptions and little sleep? Stay tuned for some wonderful ideas I've discovered.
So that's the basic format now for todays podcast… Achieve your dreams. Drum roll please… (I can't totally give the podcast away, but here are some main points and helpful links)
Books for Babies - Happy Hippo Angry Duck

Books for Mama's - Say Goodbye to Survival Mode by Crystal Paine from MoneySavingMom.com

Fashion Fun - What is the one thing you could buy which could help transform your look? - Here's the Fedora I bought.

Mommy Moments - Be proud of your meals! Make your new theme "I worked really hard on this and I hope you enjoy it!" Your family is so lucky to have you.

Goals - Follow Crystal Paine's advice take 15 minutes each day this week to work on your goals.
Leave me a comment about your goal for this week. Thanks for listening!